Thanks for looking
I am more than happy to discuss and quote you for a commission. Please note my quotes will include material and labour cost, postage and packing would be quoted at a later date.
Painting, sculpture or after some goodies. Just send me a quick email.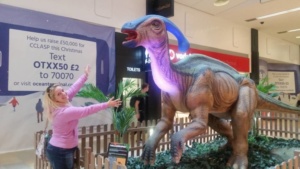 Where you can find me
I try to attend as many weekend events and conventions as possible, so keep an eye out!
These are the conventions and exhibitions I'll be attending this year, exhibiting and selling my wares. Special pieces will also appear in various Auctions! Please come take a look if you are attending, I will be more than happy to answer questions you have about my work.
Schedule for 2021
I support JFTW in helping out as their Creative Director, but you can also find me in the Den too.
No current plans to attend a convention
Monthly Patreon stickers
Every month I post out a selection of vinyl stickers to my Patreons'. Some of these are voted, and some months are based on events or pop culture. My Patreons' are delighted with the art work as well as using these stickers to adorn their belongings. You can join the Patreon below or see the gallery: